Patient Care
‌OUR VALUES
We believe that the patient and practitioner are partners in the healing process and collaborate to create individualized treatment programs.
We respect each person as a unique individual and value the important relationship between mind, body, spirit and community in health and healing.
Our physicians and practitioners educate patients, empowering them to make wiser life and health choices.
Integrative Patient Care

OUTPATIENT CARE
To enhance our integration with the University of Maryland Medical System (UMMS), we will be placing our practitioners in a number of University of Maryland System clinical departments and closing our outpatient clinic at the University of Maryland Rehabilitation and Orthopaedics Institute at 2200 Kernan Drive as of December 21, 2018.
We are excited to be able to provide truly integrative care! You can find more information, where our outpatient practitioners will be and additional referrals on our Outpatient Practitioner Referral page.
---
‌INTEGRATIVE WELLNESS AT MARYLAND PROTON TREATMENT CENTER

In a collaboration with the Maryland Proton Treatment Center, we provide integrative wellness therapies to patients, such as mind-body, yoga, acupuncture, massage, nutrition, and more. Learn more.
---
SPECIALIZED YOGA CLASSES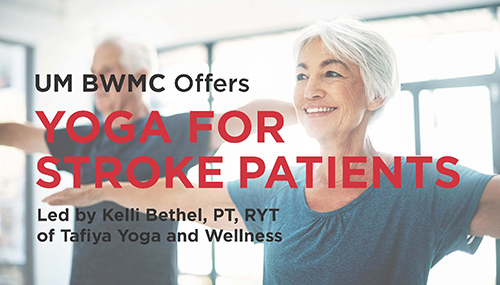 Led by Kelli Bethel, PT, RYT and her team of Yoga Therapists, we offer affordable specialized yoga classes in partnership with University of Maryland Baltimore Washington Medical Center.