Self-Healing Retreat for Cancer Patients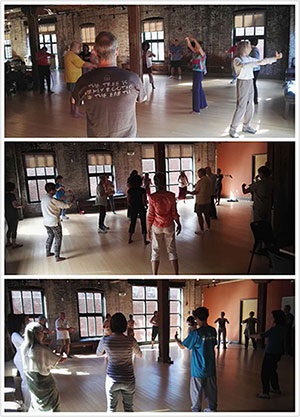 We are not holding retreat sessions at this time.
Please check back for updates.
This 7-day retreat was designed to support your cancer recovery. By teaching mind-body integration techniques, stress management, and much more, we supported your journey to self-healing for general health and overall well-being.
Participants learned evidence-supported self-healing techniques designed to enhance your recovery and develop a positive, optimistic and confident attitude about their life journey.
Led by internationally-renowned expert Kevin Chen, PhD, the retreat encouraged participants to EXPLORE, EXPERIENCE, and ENGAGE in topics such as:
pain management
nutrition
exercise
mind-body medicine
stress management.
Movement-based sessions enlivened the body, while the interactive lectures stimulated the mind and spirit.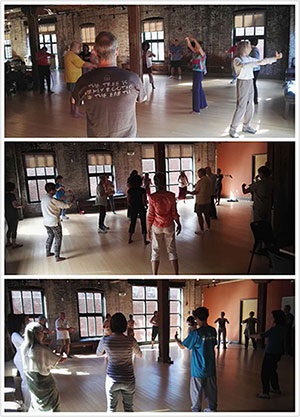 This special retreat designed was specifically for people who have faced cancer, and their caregivers. Participants gained powerful skills designed to: ‌
Maximize health and wellness through Mind-Body skills
Increase energy and confidence
Minimize the immune suppressing impact of fear and stress
Maximize the body's self-healing potential
Teach Qigong techniques designed specifically to support cancer recovery
Also included:
A special workshop on nutrition by Dr. Chris D'Adamo
Healthier, Happier Relationships with Dr. Linda Nadia Hole
Who Attended: People facing cancer or have had cancer in the past. Participants were encouraged to bring a family member or caregiver at a reduced price in an effort to support their well-being, too!
We are not holding retreat sessions at this time. Please check back for updates.
Questions:
Kevin Chen, PhD, MPH
kchen@som.umaryland.edu
Christine Barnabic
CIMEvents@som.umaryland.edu
or 410-706-6179
---
The Program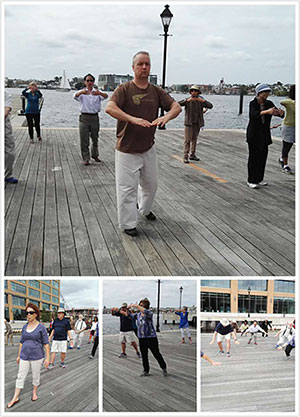 This comprehensive retreat for cancer patients is designed to maximize your body's self-healing ability and help you cope effectively with the stress and anxiety in the cancer recovery, while helping you build a healthier lifestyle and a positive life perspective.
After attending this life-changing retreat, you will experience:
A Radically Changed Attitude – Every person possesses great healing potential, but we may find ourselves exclusively seeking healing from outside of ourselves if we've never learned to "search for help within." In this retreat you will gain confidence in your body's ability to heal itself and learn skills to activate and sustain the healing process.
A Decrease in Stress – Even in the face of difficult situations, we can choose how to respond. Rather than being carried away by stress and fear, learning effective mind-body stress and anxiety management techniques can improve well-being, increase optimism and decrease worry. In this unique retreat you will learn powerful breathing techniques, develop skills in positive reframing, practice non-judgmental detachment and experience Qigong movements that have been specifically designed to enhance your wellness.
Behavioral Reprogramming – We all have behavioral patterns that do not support our wellness. Our Self-Healing Retreat will help you identify these patterns and provide techniques to help you overcome them. You will learn to identify health-inducing changes in your lifestyle, and thinking patterns and behaviors that are needed to regain the healthy integration of your mind, body and spirit.
Evidence-Based Self-Healing Techniques

– Seeking a comprehensive approach to recovery is key. You will learn evidence-supported interventions to maximize your diet, acupressure points to help pain and other symptoms, and many other techniques specifically chosen to support your recovery.

‌Qigong Systems Designed Specifically for Fighting Cancer – Kevin Chen, PhD, MPH has been trained in cancer-fighting Qigong techniques and he will share this unique and important knowledge with you. Both the Taiji Five-Element Self-Recovery System and the Guolin New Qigong will be presented. You will learn both static and movement forms of Qigong and will leave with the skills to continue your Qigong practice once you return home.
Nutrition and Dietary Supplements for Cancer Recovery – Not all foods are created equal, but how do you know which foods and dietary supplements help speed healing and enhance health? Guest speaker Chris D'Adamo, PhD, Director of Research at the Center for Integrative Medicine and nutrition expert, will teach you how to choose the best for your recovery.
Healthier, Happier Relationships – One of the key ingredients for healing, especially for those facing cancer - as patient, loved one, or caregiver - is "connectivity." Guest speaker Linda Nadia Hole, MD will teach practical principles & tools, from the cross cultural traditions of Qigong & Ho'oponopono (forgiveness); for the transformation & healing of your relationships; & ultimately for a healthier, happier YOU.
---
Retreat Leader: Kevin Chen, PhD, MPH
Dr. Kevin Chen is an associate professor at the University of Maryland School of Medicine, and president of the World Institute for Self-Healing, Inc. With Chinese origin and a life-long Qigong meditation practice, Dr. Chen is among the few scientists in the U.S. who has both extensive knowledge of Qigong as well as active involvement in Qigong and meditation research. He is the associate editor-in-chief of the English version textbook "Chinese Medical Qigong" (2010), and the publisher of Yang-Sheng, a magazine that promotes self-healing of the body, mind and spirit. Dr. Chen has extensive experience using Qigong to facilitate health and healing in people facing cancer, and have offered similar intensive Qigong training for cancer patients for many years. (Click here for full bio.)
Guest Speakers:
‌C‌hris D'Adamo, PhD - Dr. D'Adamo is an Assistant Professor of Family & Community Medicine and Epidemiology & Public Health, Director of Research, Center for Integrative Medicine, and Assistant Director of Medical Education, Center for Integrative Medicine at the Univeristy of Maryland School of Medicine. He is is a nutritional research scientist with an interest in the synergistic effects of diet, exercise, and genetics on the prevention and treatment of chronic disease. An epidemiologist, he has dual appointments in the Department of Family & Community Medicine and in the Department of Epidemiology & Public Health.
Dr. D'Adamo has presented his nutritional research at national professional conferences and has authored peer-reviewed publications in Nutrition Research and The Journals of Gerontology: Medical Sciences as well as other medical journals. In addition to his academic experience, Dr. D'Adamo is a Certified Personal Trainer through the American Council on Exercise (ACE) and a Certified Sports Nutrition Consultant through the International Sports Medicine Association (ISMA). Read his faculty bio here.‌‌
‌Linda Nadia Hole, MD - Dr. Hole is an integrative holistic physician with over 35 years of experience, including decades of experience in her medical practice. She is a pioneer in the integrative holistic approach to the treatment of cancer and other chronic conditions. Read more about her here.
---
Places to Stay
‌Hilton Garden Inn/Homewood Suites
Hyatt Place Baltimore
Baltimore Marriott Waterfront
Courtyard Baltimore Downtown/Inner Harbor
Four Seasons Baltimore
Inn at the Black Olive
For other options, please email Dr. Kevin Chen.
---
Read What Our Past Retreat Participants Have Told Us Here.

In this interview, Drs. Chen & D'Adamo talk about the program, and past participants share their experiences:

---
SELECTED RESEARCH LITERATURE ON QIGONG THERAPY FOR CANCER:
Chen K, & Yeung R, 2002. "Exploratory studies of qigong therapy for cancer in China." Integrative Cancer Therapies. 1(4): 345-370.
He B & Chen K, 2002. "Integrative Tumor Board for Advanced Breast Cancer: Qigong Analysis" Integrative Cancer Therapies, 1(2):200-202.
Lee MS, Chen KW, Sancier K, Ernst E. 2007. "Qigong for cancer treatment: A systematic review of controlled trails." ACTA Oncologica, 2007;46(6):717-22.

Lee MS, Chen KW, Earnst E. 2010. Supportive Cancer Care with Qigong. Pp. 77-94 in W.C.S. Cho (ed.) Supportive Cancer Care with Chinese Medicine, London: Springer Science.

Zeng Y, Luo T, Xie H, Huang M, Cheng AS. Health benefits of qigong or tai chi for cancer patients: a systematic review and meta-analyses. Complement Ther Med. 2014 Feb;22(1):173-86.

Fong SS, Ng SS, Lee HW, et al. The effects of a 6-month Tai Chi Qigong training program on temporomandibular, cervical, and shoulder joint mobility and sleep problems in nasopharyngeal cancer survivors. Integr Cancer Ther. 2015 Jan;14(1):16-25.

Loh SY, Lee SY, Murray L. The Kuala Lumpur Qigong trial for women in the cancer survivorship phase-efficacy of a three-arm RCT to improve QOL. Asian Pac J Cancer Prev. 2014;15(19):8127-34.

Larkey LK, Roe DJ, Weihs KL, Jahnke R, et al. Randomized controlled trial of qigong/tai chi easy on cancer-related fatigue in breast cancer survivors. Ann Behav Med. 2015 Apr;49(2):165-76.

Chen Z, Meng Z, Milbury K, et al. Qigong improves quality of life in women undergoing radiotherapy for breast cancer: results of a randomized controlled trial. Cancer. 2013 May 1;119(9):1690-8.

Oh B, Butow PN, Mullan BA, et al. Effect of medical Qigong on cognitive function, quality of life, and a biomarker of inflammation in cancer patients: a randomized controlled trial. Support Care Cancer. 2012 Jun;20(6):1235-42.

Oh B, Butow P, Mullan B, Hale A, Lee MS, Guo X, Clarke S. A critical review of the effects of medical Qigong on quality of life, immune function, and survival in cancer patients. Integr Cancer Ther. 2012 Jun;11(2):101-10.

Oh B, Butow P, Mullan B, et al. Impact of medical Qigong on quality of life, fatigue, mood and inflammation in cancer patients: a randomized controlled trial. Ann Oncol. 2010 Mar;21(3):608-14.

Lee TI, Chen HH, Yeh ML. Effects of chan-chuang qigong on improving symptom and psychological distress in chemotherapy patients. Am J Chin Med. 2006;34(1):37-46.

Bower JE, Crosswell AD, Stanton AL, et al. Mindfulness meditation for younger breast cancer survivors: A randomized controlled trial. Cancer. 2015 Apr 15;121(8):1231-40.

Carlson LE, Doll R, Stephen J, et al. Randomized controlled trial of Mindfulness-based cancer recovery versus supportive expressive group therapy for distressed survivors of breast cancer. J Clin Oncol. 2013 Sep 1;31(25):3119-26.

Kim YH, Kim HJ, Ahn SD, Seo YJ, Kim SH. Effects of meditation on anxiety, depression, fatigue, and quality of life of women undergoing radiation therapy for breast cancer. Complement Ther Med. 2013 Aug;21(4):379-87.

Musial F, Büssing A, Heusser P, Choi KE, Ostermann T. Mindfulness-based stress reduction for integrative cancer care: a summary of evidence. Forsch Komplementmed. 2011;18(4):192-202.

Matchim Y, Armer JM, Stewart BR. Mindfulness-based stress reduction among breast cancer survivors: a literature review and discussion. Oncol Nurs Forum. 2011 Mar;38(2):E61-71.

Matchim Y, Armer JM. Measuring the psychological impact of mindfulness meditation on health among patients with cancer: a literature review. Oncol Nurs Forum. 2007 Sep;34(5):1059-66.

Ott MJ, Norris RL, Bauer-Wu SM. Mindfulness meditation for oncology patients: a discussion and critical review. Integr Cancer Ther. 2006 Jun;5(2):98-108.

Henderson VP, Clemow L, Massion AO, et al. The effects of mindfulness-based stress reduction on psychosocial outcomes and quality of life in early-stage breast cancer patients: a randomized trial. Breast Cancer Res Treat. 2012 Jan;131(1):99-109.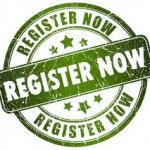 ‌‌